Hello again, AO Family. This week we're discussing USSF President forums, extending an undefeated streak against Canada that's nearly as old as Mallory Pugh, and an emotional letter from our boy wonder. Let's get to talking.
#TIMEFORCHANGEUSSF
At their annual winter convention, GotSoccer hosted a forum featuring five of the confirmed candidates for USSF President. Eric Wynalda, Steve Gans, Paul Caliguri, Paul LaPointe and Michael Winograd answered questions on institutional problems within US Soccer, youth development, promotion/relegation, and more throughout the two hour forum. You can watch the full event here.
Candidates Carlos Cordeiro and Kyle Martino were unable to attend the forum, but still provided interviews to GotSoccer to answer questions on their platforms. You can read their feature on Cordeiro here and Martino's feature here.
USWNT NOTES
2017 came to a close for the team last week with two friendlies against Canada, ranked fifth in the FIFA World Rankings. The team earned a 1-1 draw on Thursday in Vancouver with a goal from Alex Morgan. They bounced back three days later with a stronger performance in a 3-1 win in San Jose, thanks to goals from Morgan, Julie Ertz and Carli Lloyd. Check out the highlights from each match below.
https://www.youtube.com/watch?v=PjxU6b6Q-Uo
Busy busy busy. A crucial 2018 awaits the women as they'll begin qualifying for the 2019 World Cup AND compete in the She Believes Cup (aka the Play Like a Badass Cup). As we found out this year, nothing in World Cup qualifying is guaranteed. Let's put our heads down and go to work.
USMNT NOTES
The men will dust themselves off and step on the field for the first time since the disaster in Trinidad. A squad with many new young and fresh faces will take on Portugal in Lisbon at 3:45pm ET on Thursday. We can all agree our last game against Portugal had better vibes.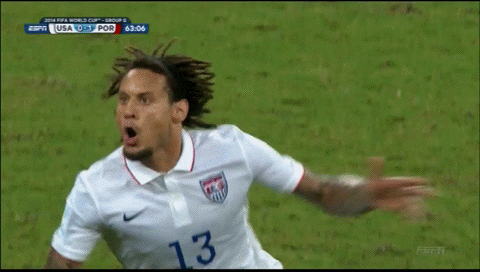 In an article for Player's Tribune, Christian Pulisic detailed his brutal heartbreak as a result of missing the World Cup, what American soccer means to him and his ideas to help improve the game we love in our country. We'd be lying if we didn't tear up, get goosebumps and pump our fists a few times. Here are a couple of our favorite highlights:

"Because yeah, OK…we're not going to the World Cup. But there's going to be a World Cup after that. And a World Cup after that. And a World Cup after that. And I think — I hope — that we're going to be able to build something, here, with U.S. Soccer, where it's not just going to be about one lost match, or one lost cycle, or one lost team. It's going to be about an entire country, rallying around an entire sport, in a way that lasts. So let's plan on it, then — 2022."
"I'm sure there are a lot of people out there who know a lot more about national soccer programs than I do — and I hope those are the people we'll have in charge of American soccer over the next World Cup cycle."

US Soccer announced the first game of 2018 for the USMNT. The boys will take on Bosnia and Herzegovina on January 28th at the Stub Hub center in Los Angeles. We'll see you there.
One of the new faces in the squad facing Portugal is Weston McKennie, a strong midfielder seeing plenty of minutes for Schalke in the Bundesliga this season. Brian Straus' profiled the 20 year-old last week, touching on the World Cup, facing off against FC Bayern and more.
That's what we're talking about this week. If you're desperate for some more US Soccer talk, check out our latest AO Podcast, too. See you next week!